About Us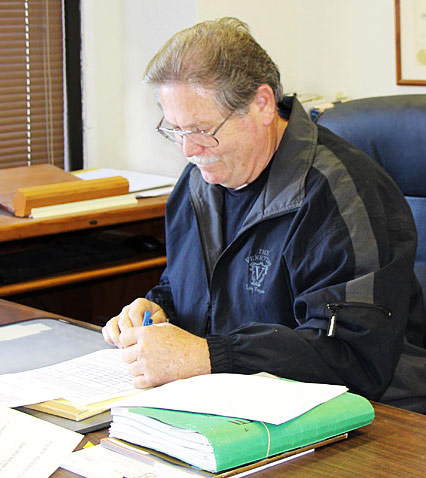 Pacific Materials Laboratory, Inc. offers a wide range of professional engineering and physical testing services to the construction industry.  Provided geotechnical services include complete "in house" geotechnical engineering, engineering geology, onsite wastewater treatment system (OWTS) evaluation, design, as well as full service geotechnical field construction observation, oversight, documentation and construction materials physical testing.
Available geotechnical services are tailored to the needs of the project and range from straight forward soils engineering evaluation of single family residences to highly technical geologic and geotechnical evaluation of large residential and commercial subdivisions, schools, hospitals, critical structures and ... "everything in between"!
Pacific Materials Laboratory, Inc. maintains laboratory certifications from the City of Los Angeles, and is licensed and accepted to practice by the State of California, County of Ventura, County of Santa Barbara and County of Los Angeles and all incorporated cities in the named counties.
Pacific Materials Laboratory, Inc. is staffed with highly experienced and skilled engineers, engineering geologists, deputy inspectors, technical and clerical personnel whose focus is to provide competent, timely and efficient services to our clients. "We believe in quality and insist upon a job done well." This we believe best protects you, our client, by producing a high quality product which will provide long term service as well as safe performance.
Our goal is to provide our clients with competitively priced, high quality "standard of practice" professional engineering and testing services.  We are here to serve all your construction inspection and testing needs.  "If you don't see what you need, just ask us - we'll do our best to provide it!"
Sampling and testing procedures are performed in accordance with applicable specifications of the American Society for Testing & Materials (ASTM), the Uniform Building Code (UBC) or the State of California Department of Transportation manual unless otherwise specified.
Douglas C. Papay
President
RCE 29,565, GE 664
Initially employed as a staff engineer with experience promoted to managing principle engineer, registered engineer and currently principal owner CEO and president of Pacific Materials Laboratory, Inc. of Camarillo, a California corporation.
Barry S. Haskell
Geologist
RG No. 2438, CEG No. 722
Barry Haskell is a highly experienced career consulting engineering geologist for PML for more than 30 years. He has worked on a large range of projects including hill slope stability, rock hardness, faulting and seismicity.
John E. Bartel
Senior Engineering Technician
State OSA Inspector, ICBO Deputy Inspector
John Bartel is a senior level engineering field technician, multi-discipline deputy inspector who is highly experienced in field and laboratory testing. He has been continuously serving PML for more than 35 years.